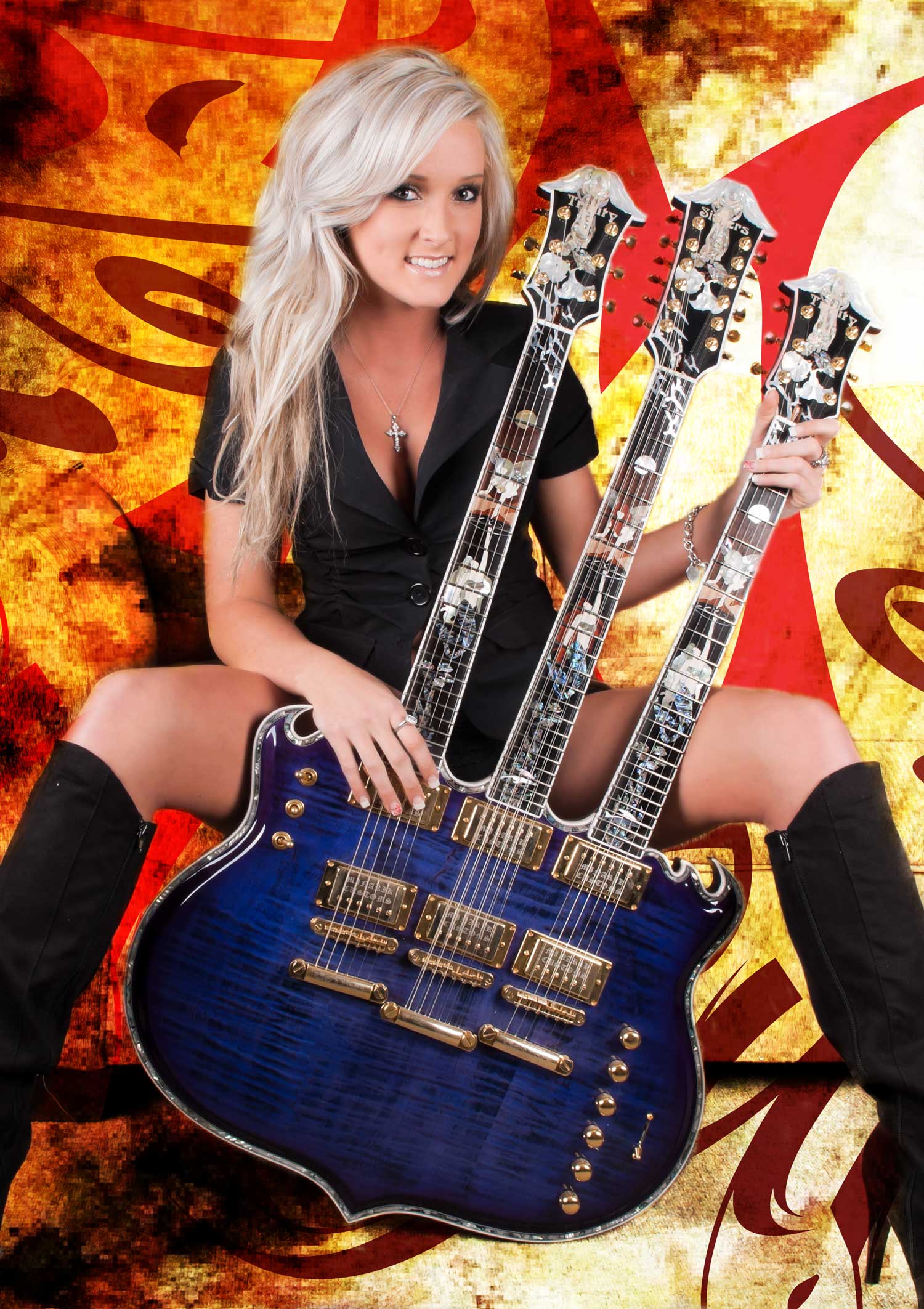 Trinity
The Minarik Trinity model has the unique honor of not only being one of the company's most intriguing shapes, but is also the only guitar in the world featuring a quadruple cut-away, an original Minarik design. Additionally, the Trinity features the Stinger tail carve, the only Minarik model featuring this design.
The Trinity also features the patented GEMINI pickguard, an intricate and expressive design that compliments the Trinity's bold original shape.
Super Custom Series guitars start as low as $3,299.